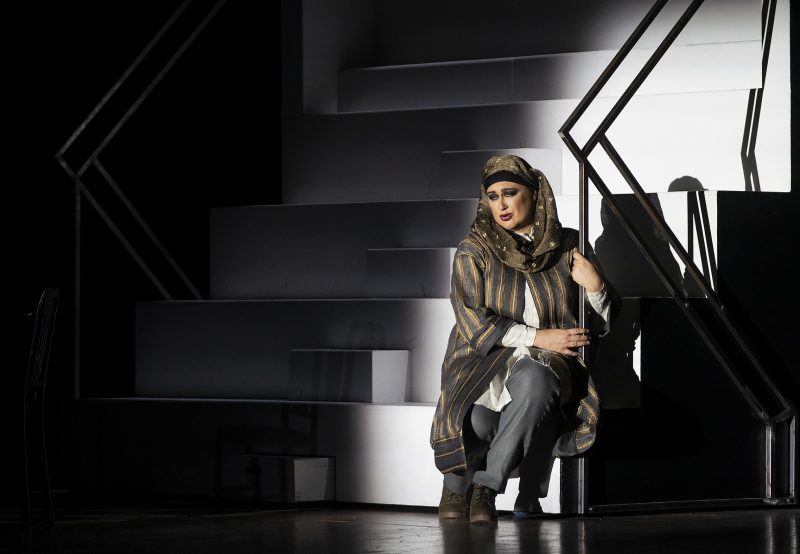 The largest production of Irish National Opera's first year – Aida by Giuseppe Verdi
Irish National Opera

Star Irish singers Orla Boylan and Imelda Drumm alongside top international guests, a 60-piece chorus and the RTÉ Concert Orchestra. A new production of one of Verdi's most popular titles topped off a trail-blazing first year for Irish National Opera.
Egyptian general Radamès is offered Egyptian princess Amneris as a prize for his triumph at war. But his heart lies across enemy lines with the Ethiopian princess Aida. A tragic outcome for the two lovers as well as heartbreak for Amneris . A massive chorus of priests and people frame the public scenes. But the heart of the opera lies in the passion-fuelled love triangle.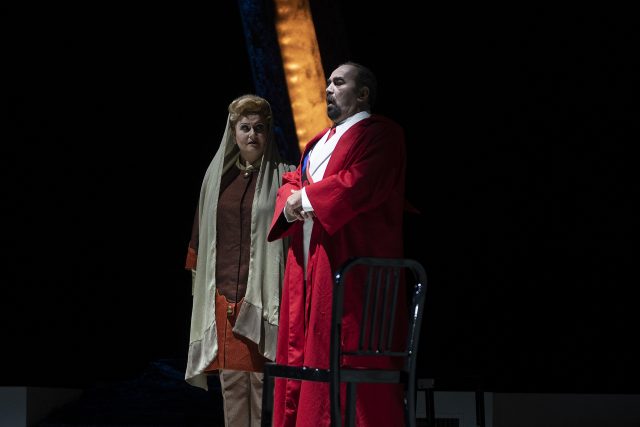 ---
Bord Gáis Energy Theatre 24, 27, 29 Nov and 01 Dec 2018
---
Creative Team:
Director: Michael Barker-Caven
Set & Costume Designer: Joe Vaněk
Lighting Designer: Paul Keogan
Choreographer: Liz Roche
Cast:
Aida: Orla Boylan /Christina Nilsson / Monica Zanettin
Radamès: Gwyn Hughes Jones / Stefano La Colla
Amneris: Imelda Drumm
Amonasro: Ivan Inverardi
Ramfis: Manfred Hemm
King of Egypt: Graeme Danby
High Priestess: Rachel Goode
Messenger: Conor Breen
Chorus of Irish National Opera
RTÉ Concert Orchestra
Conductor: Fergus Sheil
---
"A score that is a technical marvel with orchestration that never wavers in its precise balance. This was splendidly achieved by the RTÉ CO under conductor Fergus Sheil" – Sunday Business Post

"The direction of the RTÉ Concert Orchestra by Fergus Sheil was impeccable. The Triumphal March was a very satisfying musical moment, from the blaze of the trumpets to the delicacy of the strings" – Bachtrack

"This production brings this opera closer to its audience more than most, and lingers long in the mind. Its immediate impact is powerful too, as the audience loudly acknowledges the curtain call at the end, rising to its feet. Rounding off an ambitious opening year, Irish National Opera's future looks to be in good hands." - Irish Independent.

"Overall, the musicianship was of a very high standard. The large choir and the RTÉ Concert Orchestra, under Fergus Sheil, were quite capable of creating the necessary walls of sound" – Journal of Music.

"Conductor Fergus Sheil extracts a dramatic and sensitive musical partnership from the RTÉ Concert Orchestra" – The Irish Times.
---
https://www.irishnationalopera.ie/whats-on/current-upcoming-productions/aida