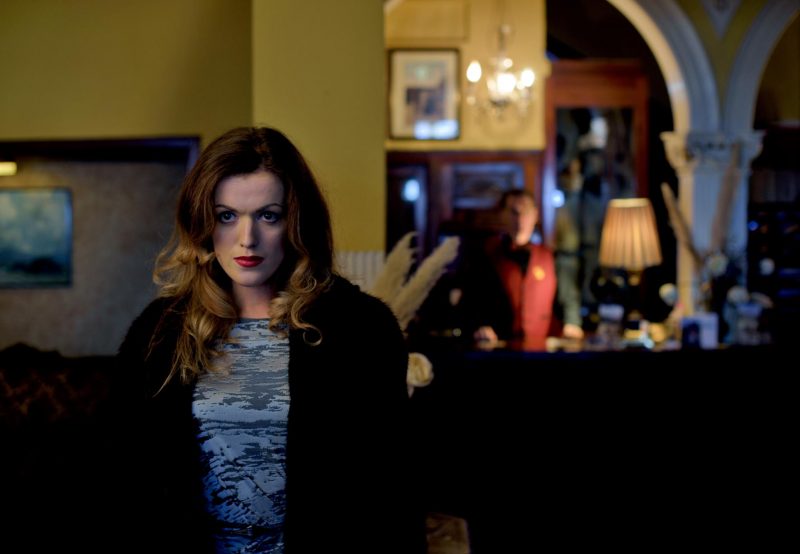 World première of new opera by Donnacha Dennehy (music) and Enda Walsh (libretto)
Wide Open Opera and Landmark Productions

Major new co-production between Wide Open Opera and Landmark Productions resulting in one of the most acclaimed opera productions ever to originate in Ireland. The Last Hotel opened at the 2015 Edinburgh International Festival before touring to Dublin Theatre Festival, Royal Opera House London and St Ann's Warehouse New York. A film version of the opera has been commissioned by Sky Arts for broadcast in 2016.
Telling the story of an Irish woman who engages an English couple to come to Dublin to help her end her life, the opera is a thrilling psychological journey; gripping and terrifying it also has moments of reflection and occasional absurdity. It's a high-octane journey with frightening choices facing all characters.
The first opera of two of Ireland's most celebrated artists Enda Walsh and Donnacha Dennehy has unleashed a new force where Walsh's intense theatricality meets its match with Dennehy's gripping score. The virtuosic cast are complimented by the outstanding fervour of Crash Ensemble's performance
---
Edinburgh International Festival 08 – 12 August 2015
Dublin Theatre Festival 27 September – 03 October 2015
Royal Opera House, London 09 – 17 October 2015
St Ann's Warehouse, New York 08 – 17 January 2016
---
Creative Team:
Music: Donnacha Dennehy
Libretto & Director: Enda Walsh
Designer: Jamie Vartan
Lighting Designer: Adam Silverman
Sound Designers: David Sheppard, Helen Atkinson
Associate Director: Sophie Motley
Cast:
Woman: Claudia Boyle / Aoife Miskelly
Husband: Robin Adams
Wife: Katherine Manley
Porter: Mikel Murfi
Crash Ensemble
Conductor: André de Ridder / Alan Pierson
---
★★★★★
'extraordinary new Irish opera … thrilling' – The Independent

★★★★
'Walsh's libretto is unnerving and funny … Dennehy's score is red-hot … Crash Ensemble are … electrifying' – The Scotsman

★★★★★
'Put Donnacha Dennehy and Enda Walsh in the same space and watch the sparks fly … a remarkable achievement' – EdinburghGuide.com

★★★★
'searingly powerful … devastating … heartbreaking … thrilling … mesmerising' – The Guardian
---