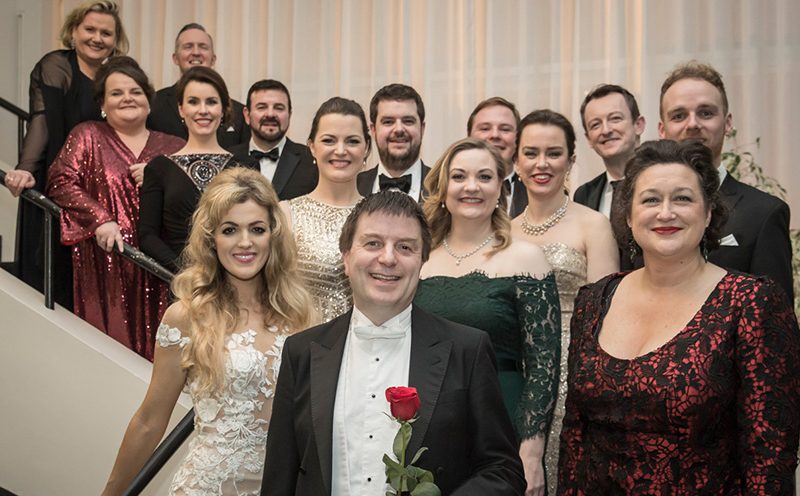 Gala Concert to celebrate the launch of Irish National Opera in January 2018.
Irish National Opera

The dawning of a new era in Irish operatic history with the launch of Ireland's first ever genuinely national opera company – Irish National Opera.
A new company that celebrates Irish operatic talent and which has quickly become the cornerstone of opera in Ireland. Irish National Opera's vision is to present of operas of all types in venues all around Ireland as well as growing Ireland's operatic reputation internationally. Creative artists, singers, musicians and performers of all types have found a creative home with INO.
This inaugural concert featured some of Ireland's top operatic talent under the baton of INO's founding artistic director, Fergus Sheil. The RTÉ National Symphony Orchestra collaborated in this memorable event at Dublin's National Concert Hall
---
National Concert Hall 09 Jan 2018
---
Soloists:
Soprano: Máire Flavin
Baritone: Ben McAteer
Mezzo soprano: Imelda Drumm
Soprano: Orla Boylan
Mezzo soprano: Sharon Carty
Bass Baritone: John Molloy
Soprano: Anna Devin
Soprano: Jennifer Davies
Baritone: Gavan Ring
Soprano: Miriam Murphy
Bass Baritone: Padraic Rowan
Soprano: Claudia Boyle
Chorus of Irish National Opera
RTÉ National Symphony Orchestra
Conductor: Fergus Sheil
---
***** "The orchestral contributions from the RTÉ National Symphony Orchestra under INO's artistic director, conductor Fergus Sheil, were lustrous, the evening ending with an enthusiastic standing ovation." Bachtrack

"As proof of concept it was a hands-down winner" The Irish Times
---
https://www.irishnationalopera.ie/whats-on/current-upcoming-productions/the-big-bang