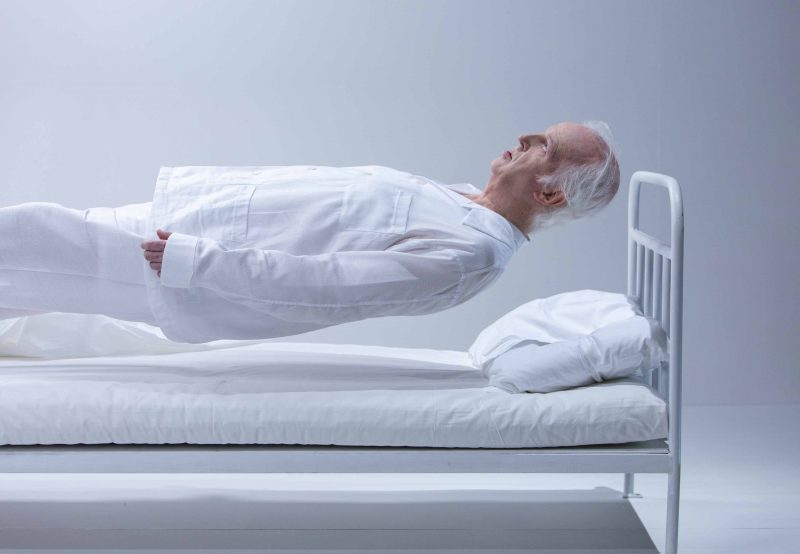 Twenty new short operas (5−10 mins each) by twenty Irish composers. Developed, written, recorded and filmed during lockdown in 2020. An enormous creative response that opened a floodgate of composition in the midst of a crisis
Irish National Opera

The largest commissioning project in Irish operatic history that gave rise to an extraordinary bandwidth of creativity. Operas of all different styles and types – each written for one or two singers and orchestra of up to 11 musicians. Covering diverse subjects such as climate degradation, personal connection, social isolation, covid anxiety, grief, loss, love, dating and laundry.
Internationally acclaimed as one of the most imaginative operatic responses to the Covid-19 Pandemic, 20 Shots of Opera was conceived, developed and commissioned by Fergus Sheil for Irish National Opera.
Over 160 opera professionals from all backgrounds contributed to 20 Shots of Opera: composers, writers, conductors, directors, designers, animators, singers, actors, orchestral musicians, audio, visual and technical experts. Through 20 Shots of Opera Irish National Opera deepened its relationship with many well-loved artists as well as forging new creative partnerships.
---
Filmed at Gaiety Theatre, Dublin 04 – 14 Nov 2020
---
Creative Team:
Composers: Gerald Barry, Éna Brennan, Irene Buckley, Linda Buckley, Robert Coleman, David Coonan, Alex Dowlin, Peter Fahey, Michael Gallen, Andrew Hamilton, Jenn Kirby, Conor Linehan, Conor Mitchell, Gráinne Mulvey, Emma O'Halloran, Hannah Peel, Karen Power, Evangelia Rigaki, Benedict Schlepper-Connolly, Jennifer Walshe
Text by: Anon Medieval English, Ludwig van Beethoven, Mark Boyle, Éna Brennan, Marina Carr, Dylan Coburn Gray, Peter Fahey, Stella Feehily, Michael Gallen, Ione, Anne Le Marquand Hartigan, Jenn Kirby, Louis Lovett, Doireann Ní Ghríofa, Mark O'Halloran, Benedict Schlepper Connolly, Jessica Traynor, Jennifer Walshe
Directors: Muireann Ahern, Gerald Barry, Sarah Baxter, Annabelle Comyn, Tom Creed, Stephanie Dufresne, Michael Gallen, Davey Kelliher, Louis Lovett, Jo Mangan, Caitriona McLaughlin, Hugh O'Conor, Aoife Spillane-Hinks
Series Director: Hugh O'Conor
Set Design: Sarah Bacon
Costume Design: Katie Davenport
Lighting Design: Paul Keogan
Video Design: Luca Truffarelli
Animators: Holly Keating, Patrick Moynihan
Editor: Hugh Chaloner
Audio Producer: Ergados Patrick Moynihan
Audio Recordings: Adrian Hart, Catarina Schembri, Eduardo Prado
Cast:
Soprano: Orla Boylan, Claudia Boyle, Mairéad Buicke, Sinéad Campbell-Wallace, Rachel Croash, Rachel Goode, Daire Halpin, Kelli-Ann Masterson, Emma Nash, Amy Ní Fhearraigh, Sarah Shine
Boy Soprano: Seán Hayden
Mezzo: Doreen Curran, Carolyn Dobbin, Imelda Drumm, Anne Marie Gibbons, Aebh Kelly, Raphaela Mangan, Gemma Ní Bhriain, Naomi Louisa O'Connell, Michelle O'Rourke, Sarah Richmond
Tenor: Andrew Gavin, Gavan Ring, Brenton Ryan
Baritone: Gyula Nagy
Bass baritone: David Howes
Actor: Stephanie Dufresne, Matthew Hayden, Dylan Tonge Jones, Seán McGinley, Amelie Metcalfe
RTÉ Concert Orchestra
Irish National Opera Orchestra
Conductor: Elaine Kelly, Fergus Sheil
---
★★★★★ "These works are as vigorous as anything offered by lockdown" – The Guardian

★★★★★ "When Covid halted Irish National Opera's live programme, the company devised an entirely new, equally ambitious free-to-view online project. The resulting 20 Shots of Opera is not just an inspiring response to the crisis, but delves deep into opera itself, exploring its myriad possibilities for creative expression" - The Stage

★★★★★ "Be it Dublin, London, or New York, Irish National Opera's online delight, 20 Shots of Opera, has had many reaching for superlatives. As well they should." – The Arts Review

"An exhilarating jaunt through up-to-the-minute lyric creativity" – Wall Street Journal

"20 Shots of Opera is one of the most remarkable productions of international music theatre during the two lockdowns" – Neue Musikzeitung

"Irish National Opera is putting twenty new Covid-19 short operas online in one go: an impressive creative statement about and against the cultural restrictions of this terrible pandemic – and a pleasure to watch." – Frankfurter Allgemeine Zeitung
---